P. S. keep scrolling to see the backflip
cities filmed in and counting
Erin's collection of aerial art films was birthed organically from her love of the circus art-form.  Once her teacher and now Erin's artistic partner, Selkie Hom stars in each film which takes the viewer through an emotional journey as told by choreography and art direction. These "Versatile Assassins" films have gained Erin a following and a fantastic reputation in the screen-dance space.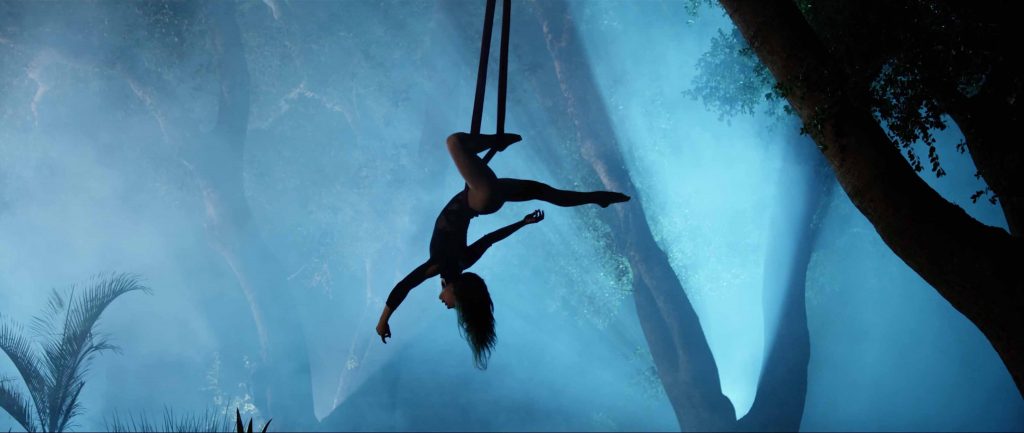 We tell complex stories about the human experience through aerial arts.
Writer/Director
Jake Thomas
SHEDDING, a seminal fantasy film about transformation, loss, and renewal which Erin produced for writer/director Jake Thomas, has been acquired by Freestyle Digital Media and is available to rent or own on VOD.  The narrative film explores the longing felt by all living creatures and the healing effects that animals provide simply by their presence.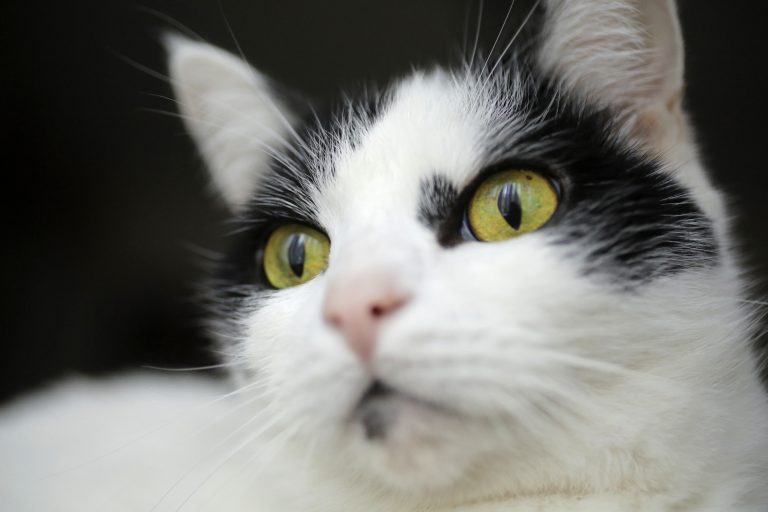 In 2018, Erin was chosen  from a nationwide search to participate in a CoLabratory workshop hosted by the National Center for Choreography at Akron University and the San Francisco Dance Film Festival. 
This process-driven workshop paired professional filmmakers [Erin] with choreographers [Mike Esperanza], encouraging them to "play" and unleash  their creativity while making a dance film together. The result of this week long workshop/residency was the mind-bending experimental/screendance short BUT FIRST… which has collected a handful of festival laurels and awards. 
In series, Erin has directed on the viral hit "According to Kids" alongside other outstanding helmers as Bafta-winning director Jonathan Judge. Additionally, she directed
ERika Christensen (pARENTHOOD) & DOUG JONES (PAN'S LABYRINTH, SHAPE OF WATER)
in Adopted: The Series, a comedy in the vein of Modern Family.
In her music video work, Erin's video for "Courage Is" by then unsigned band, The Strange Familiar, was picked up by ABC Family for broadcast nationwide.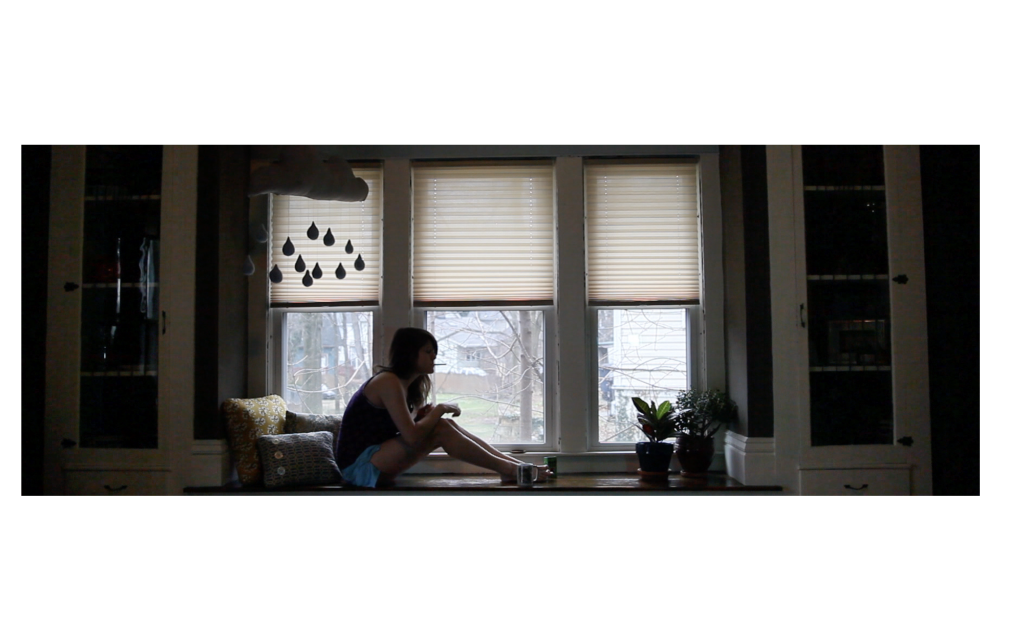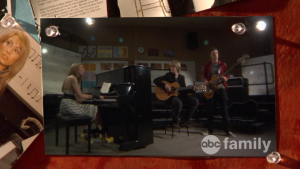 Also an accomplished editor, Erin has enjoyed cutting films for some of her favorite directors.  At the top of list is TOKYO PROJECT, a film by Richard Shepard that premiered at Tribeca Film Festival and is currently streaming on HBO.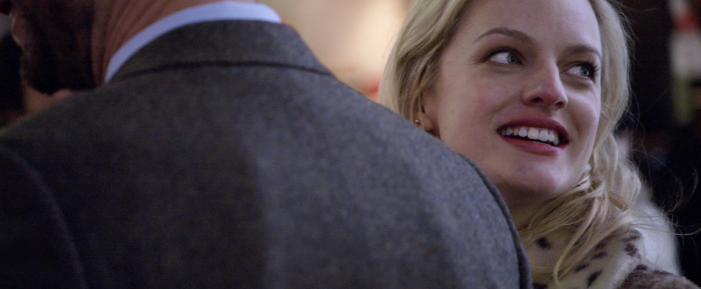 The film, as the title suggests, takes place in Tokyo, Japan and stars Emmy-Winning actress Elisabeth Moss (Handmaid's Tale) and Ebon Moss Bachrach (Girls). Erin enjoyed working closely with Richard Shepard and getting to know Executive Producers Lena Dunham and Jenni Konnor.  
Erin also cut CLASS OF LIES for Snapchat Originals and Makeready as well as a six-part award winning series: THE NEW HOMESMITHS currently touring the festival circuit. Each episode was directed by Rebecca Blumhagen and produced by Apartment Therapy. Finally, Erin directed on all 8 episodes of The Teensy Tiny DIY show for Dreamworks TV.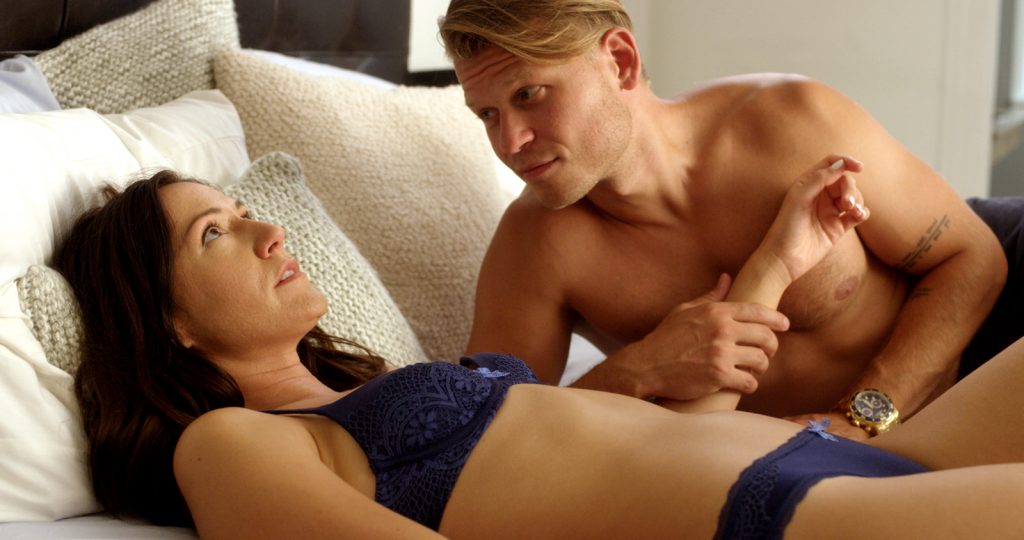 Collaborations
with Kelly Vrooman
Erin has collaborated with Kelly Vrooman , affectionately known as  her "work wife" on  many occasions. In addition to their written properties, the two have recently wrapped production on their newest short FEELING FLUSH. Other collaborations include a handful of digital sketches and the their award-winning film, Rekindled. The short was inspired by Kelly's abusive high school relationship… It's a comedy.
SALUTE YOUR SHORTS FILM FESTIVAL
This is the festival you have been wanting! After being on the festival circuit for the last year I was shocked at the quality of selections Salute Your Shorts had. Impeccably curated, it is an honor to show with so many great films. The team is amazing and the festival feels like a homecoming making you feel like a star!!
Ron Morehouse & Emily Bell
Great festival all around! Very well organized, excellent programming, and really cool screening venues with so many special touches! This festival clearly loves its filmmakers. Met so many great people that I've continued to stay in touch with. 
Ursula Taherian
In addition to making films, Erin also curates them. She co-created the Los Angeles based Salute Your Shorts Film Festival which alumni have praised for its impeccable taste. In curating hundreds of movies from around the globe as artistic director and accumulating tastes from a myriad of influences, Erin has grown in her own unique voice and desire to genre blend in ways that feel authentic to her soul.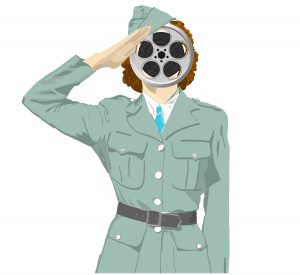 Refinery 29
facebook
a casual romance
J. Walter Thompson
Interscope Records
Universal Music Group
Radio Disney
Belvedere Vodka
Apartment Therapy
Nestle
Lena Dunham
Emmy Rossum
Elisabeth Moss
Selena Gomez
Eminem
Topher Grace
Sarah Silverman
Zach Galifianakis
The Olsen Twins
Casey Wilson
Andy Richter
Reggie Watts
Kyle Mooney
Beck Bennett
More about erin brown thomas
Erin was born in Cuyahoga Falls, Ohio and received a Waldorf grade school education, which taught her the importance of artistic expression and individual identity.  At the age of seven, her family moved to Akron and she fell in love with gymnastics.  For the next several years she competed as an elite level gymnast.  Here she is at age 12 competing in the  Junior Olympic Games on the floor and bars.   You can hear her mom, Lauren and younger sister, Kelly proudly cheering her on.
Erin has never been one to accept limitations without a fight.  In high school, in response to a dare, she competed on the boys wrestling team and won several matches at the 103 lb class, although only  98 pounds at the time.  Despite her height of 5"1' she also decided she wanted to learn to pole vault  her  senior year of high  school. Erin became the first woman to pole vault at  the  state level  in Ohio, placing 2nd in the state with a jump of 10'9." The same year, she also became the  first person in her school's history to compete in the State Meet for cross country four years in a row.
In college Erin rediscovered her creative roots through the bliss of filmmaking.  She met her husband Jake when he acted in her first film.  The two moved to Los Angeles together upon graduating.  Since that time, directing and producing has taken Erin all over the United States and across the globe.  She loves meeting people and learning about different cultures.
Erin's creative and athletic backgrounds converged when she discovers her love of aerial sliks, both as a performer, and also as a filmmaker.  She is privileged to work with the incomparable Selkie Hom, and blend storytelling art direction with the devastating beauty of her movement.  Erin and Selkie continue to create short form content together while dreaming up long-form projects for down the road.
Erin's favorite thing about filmmaking is that every day is new.
SERIES: The Americans, Shameless, You're The Worst,  30 Rock, The Comeback, Veronica Mars, Parks and Recreation, Arrested Development, The Good Wife, American Crime Story, Girls, The Larry Sanders Show
FILM: Her, Lars and the Real Girl, Eternal Sunshine of the Spotless Mind, Magnolia, First Reformed, Ordinary People, A Ghost Story, Lost in Translation, Shoplifters, Boogie Nights, Nightcrawler, The Matador, The Favourite, Mean Girls, Notes on Blindness.
FILMMAKERS: Yorgos Lanthimos, Sofia Coppola, P.T. Anderson, Laura Moss, Spike Jonze, Tina Fey,  Michele Gondry, The Russo Brothers, John Francis Daley & Jonathan Goldstein, Jim Cummings, Niki Lindroth von Bahr
OTHER ARTISTS & STORYTELLERS: C.S. Lewis, Josh Garrels, Sarah Koenig, Cortney Matz, Lois Lowry