Within the television space, Erin's career trajectory is headed towards directing pilots and mini series. Erin enjoys all that goes into developing series – building worlds, forecasting arcs, and most of all creating and spending time with memorable characters. It's her constant desire to have her hand in every step of the process – preproduction through post she's enraptured by the granular process of birthing a story to life.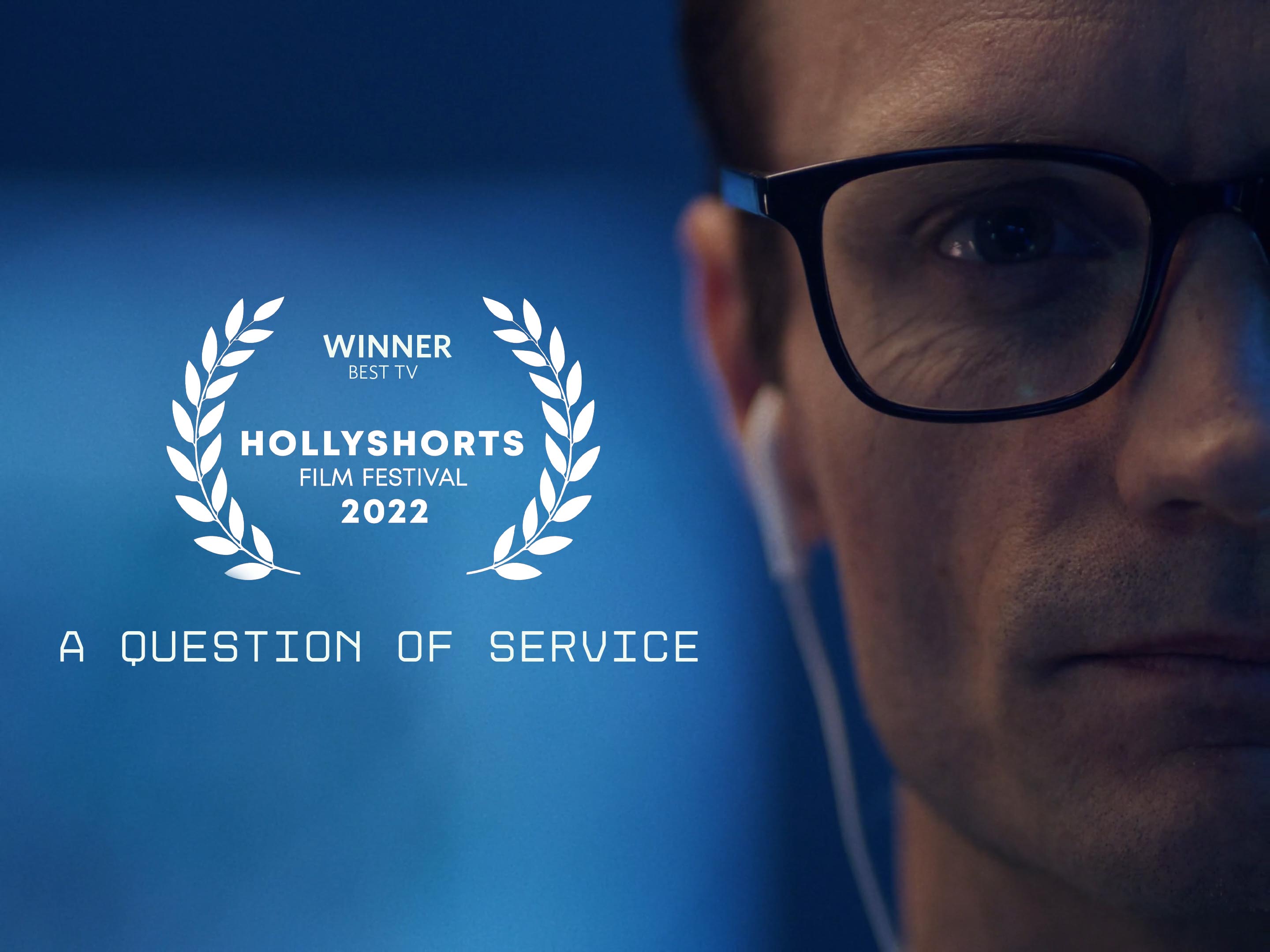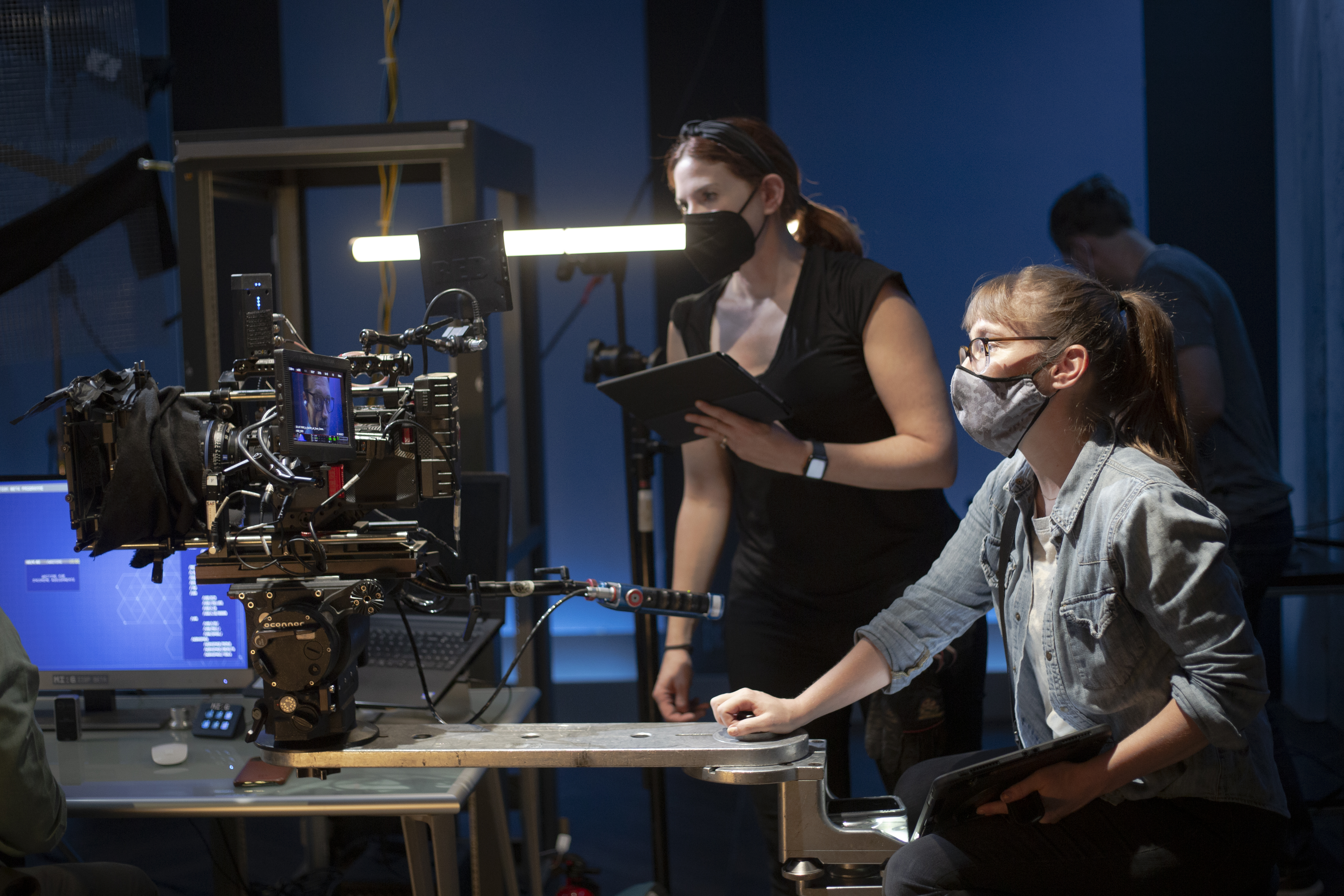 Acolades

About

Logline

Team
WINNER - Hollyshorts "Best TV"
Official Selection - Portland Film Festival
Official Selection - Catalyst Story Institute & Content Festival
Series, Drama/Thriller
26 minutes
Starring Hans Obma
MI6's newest interpreter might just be a Russian sleeper agent. Either way, we'll know by 17:00.
Written by Hans Obma
Produced by Elle Shaw
Cinematography by Beth Napoli
Post Producing by Gabrielle Adrien
Production Design by Sam Kramer
Erin has co-written two pilots with her comedic partner in crime, Kelly Vrooman.
Half-hour, single-cam comedy which has advanced at Sundance New Voices, been enacted via UCB's selective "Let's Table This," and was is an official selection for Series Fest  pitch competition.
Tone: You're the Worst meets 30 Rock
Co-written with Kelly Vrooman.
Contact Erin for more info on this series!
Series, Comedy
Erin directed 3 episodes on the second season of this award-winning series which is now being adapted into a feature film.  SAG Award-winning actress Erika Christensen guest stars in one of Erin's episodes.
Contact Erin for individual episodes.
A young couple's lives are changed when an unexpected addition to their household shows them the true meaning of family.
Web Series, Comedy
Erin directs on this series and is in good company alongside other powerhouses like BAFTA award-winning director Jonathan Judge.
Over 3.5 million views!
Parodies of pop-culture from the mind of kids!  Think Drunk History except it's kid's imaginations instead of booze that makes the stories deviate from the norm!
Best friends-slash-college roommates Devon and Missy crack cold cases on their successful true-crime podcast… but can they solve the most important case of all when their best friend disappears without a trace?
Directed by Andrew Hines
Written and Created by Tessa Leigh Williams
Starring Camille Ramsey, Tatsumi Romano
Produced by MAKEREADY
Executive Produced by Mark Boal, Scott Nemes, Natalie Laine Williams, Joanna Shaw, Hugo Lindgren
Edited by Erin Brown Thomas (eps 4, 5, 7, 8, 11, 12), Joe Calardo (eps. 1, 2, 3, 6, 9, 10)
Web series for DreamWorks TV.
Erin directed all episodes of season 1.
When Kate's daily antics inspire her creativity, she crafts tiny things with big results!
Created by Kelly Vrooman
Written by Kelly Vrooman, Erin Brown Thomas
Directed by Erin Brown Thomas, Kelly Vrooman